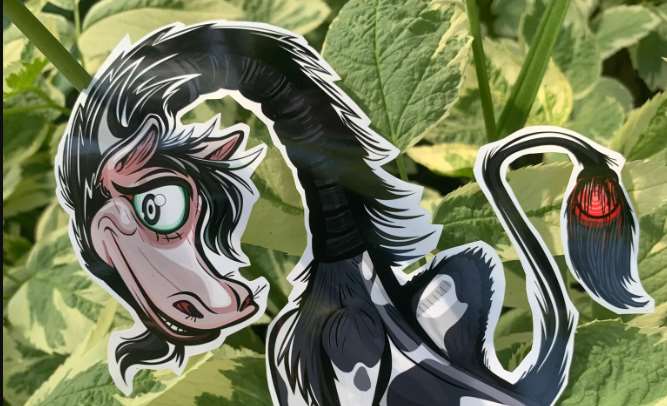 Independent artist, folklorist & character designer Sam Kalensky reached out to the Lake Improvement Association for information about the Hoedag, the mythical creature said to roam Grand Lake St. Marys. Kalensky used old newspaper clippings provided by the LIA, combined with independent research, to illustrate his own version of the Hoedag.
You can view the illustration on his website, where Sam illustrates and sells stickers featuring cryptids, UFOs and fearsome critters. His site also features each creature's history and backstory, so you can learn more about the Hoedag.
We want to thank Sam for featuring the Hoedag, which will help draw attention to Grand Lake St. Marys, and commend him for his outstanding work. We think these stickers would look fantastic around the lake – perhaps on your boat, jet ski or car?
Please consider supporting Sam's work by ordering your own Hoedag sticker today!
Comments
comments